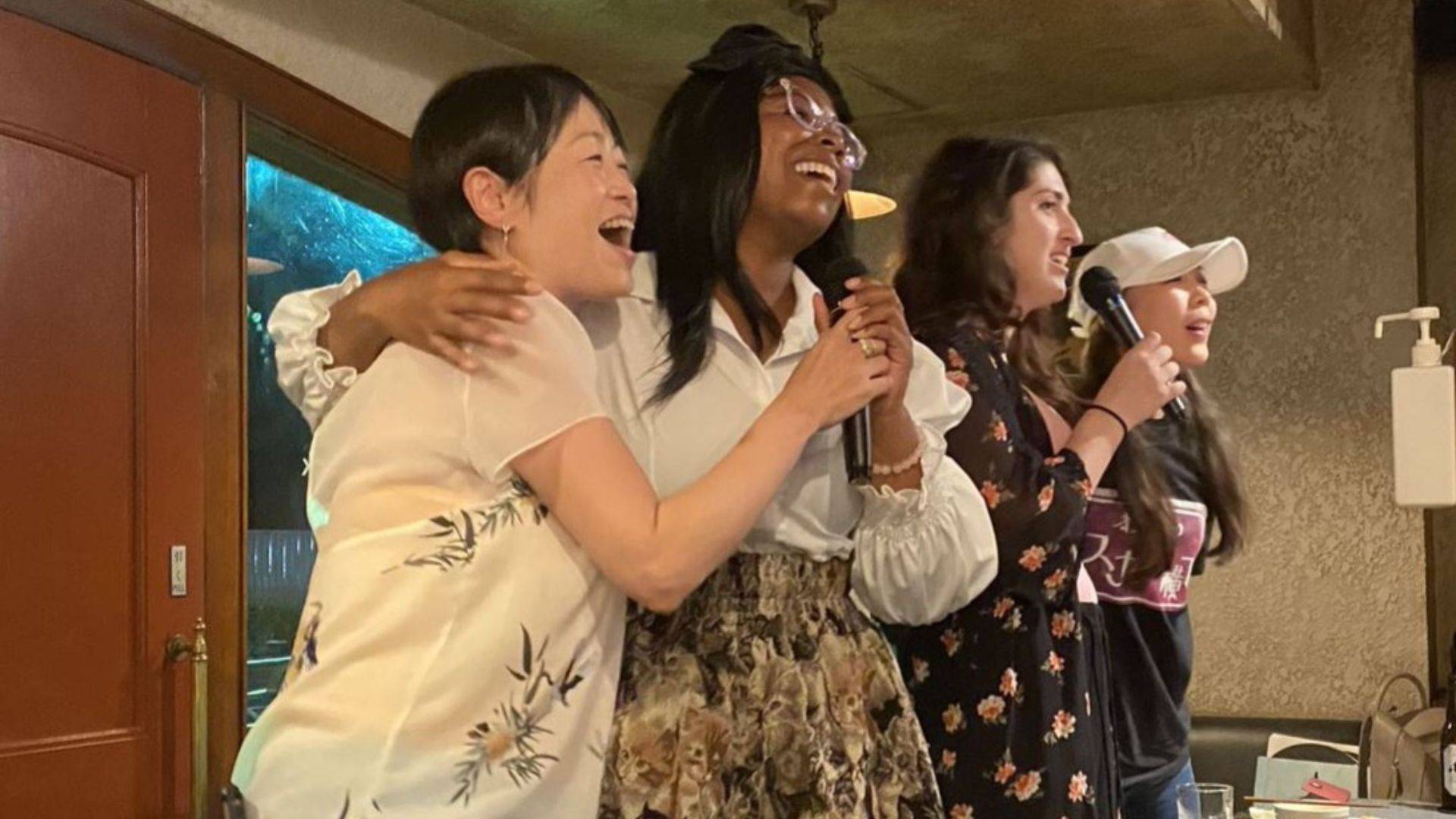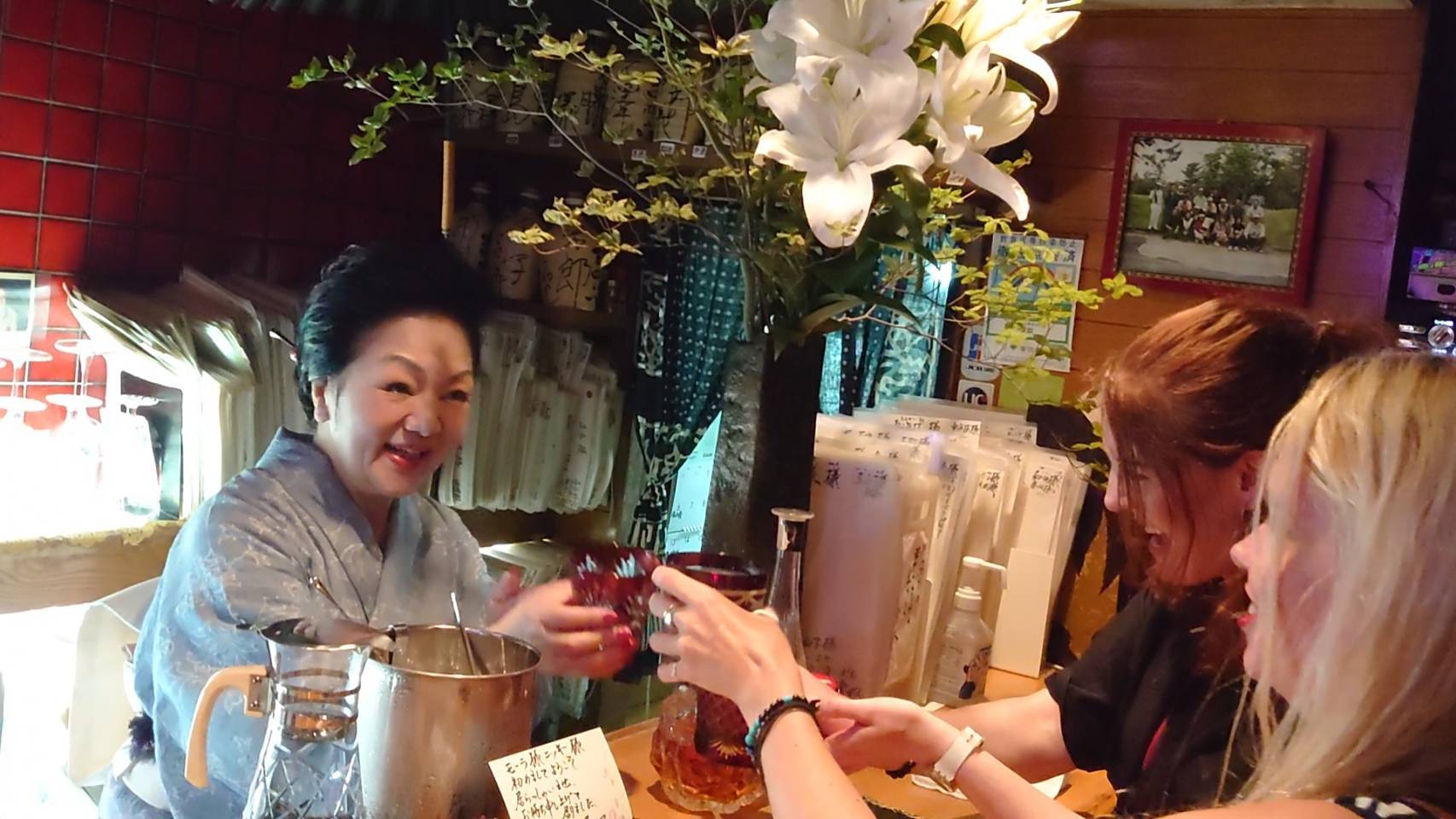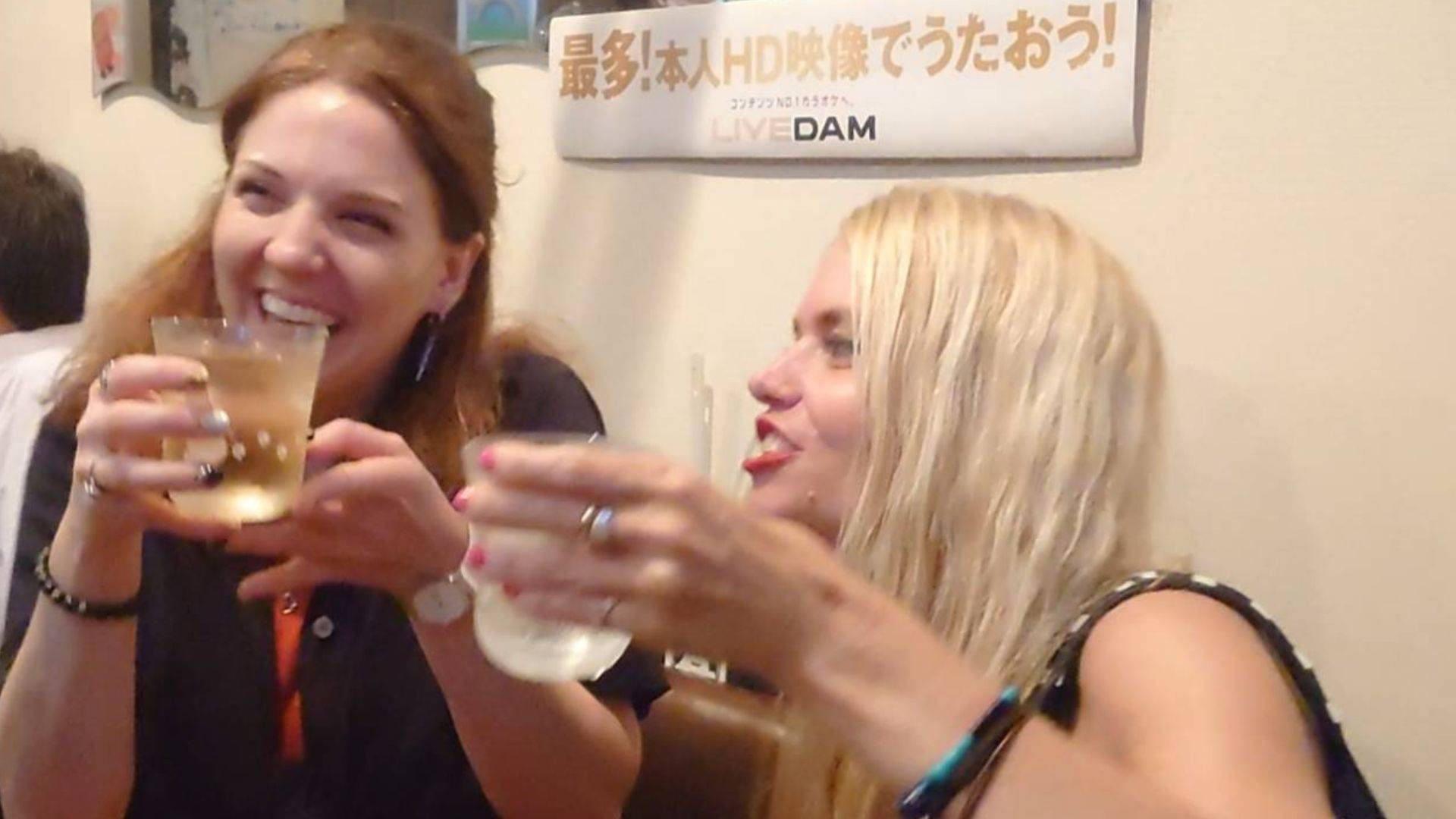 Enjoy Japanese local hidden gems "Snack bars"!!
"Snack bars" are not seen in the guidebooks!!
We choose best two snack bars for you!!
Japanese pubs we call them "snack" is one of the authentic Japanese night cultures in Japan. It offers a place for visitors to enjoy communication among themselves and Mama who owns the snack bar and Karaoke in a social environment with drinks and snacks. The unique Japanese culture of 'snack bars' is still relatively unknown to people overseas. That's because it's not featured in guidebooks. Moreover, many of these establishments have windows that conceal their interiors, making them somewhat intimidating for even the Japanese to enter alone. However, once you step inside, you'll discover a world where you can fully immerse yourself in Japanese hospitality, engage in conversations with the 'mama-san' and regular customers, and enjoy distinctly Japanese experiences like karaoke.
It's different

fr

om

Izakayas, pubs, and bars!!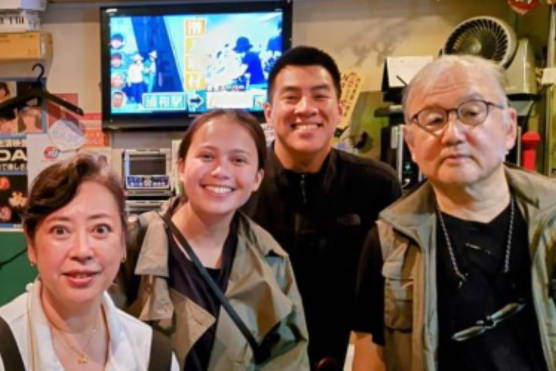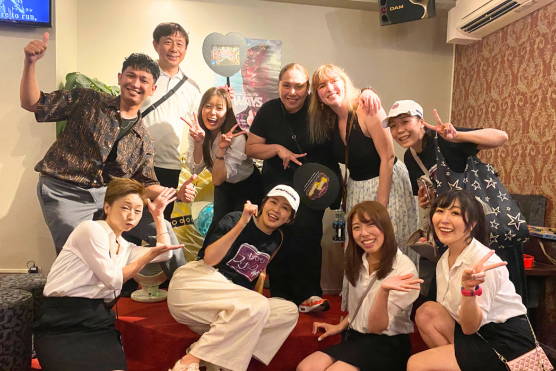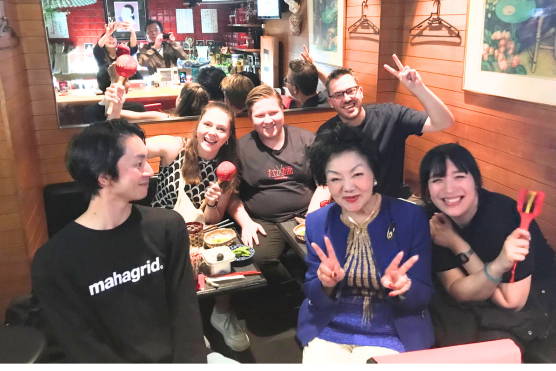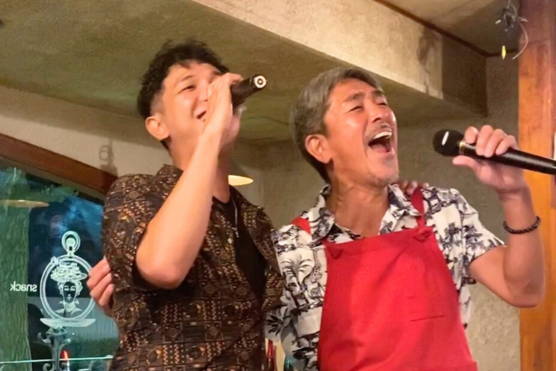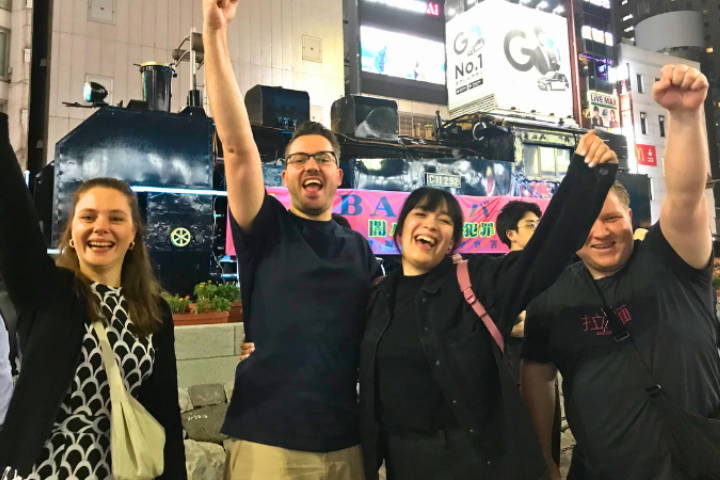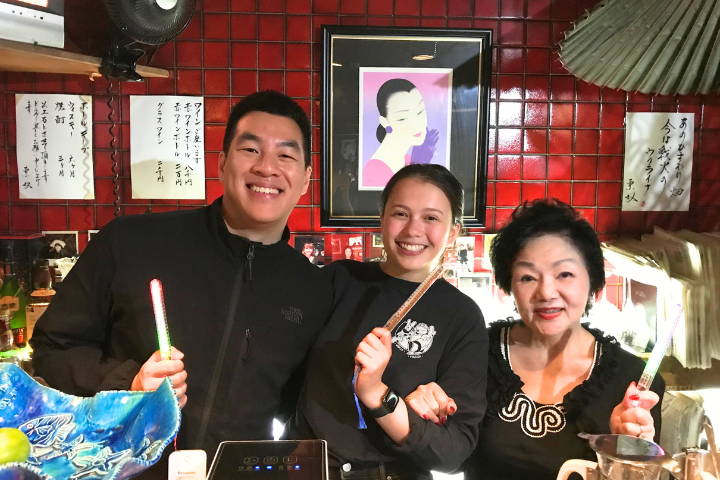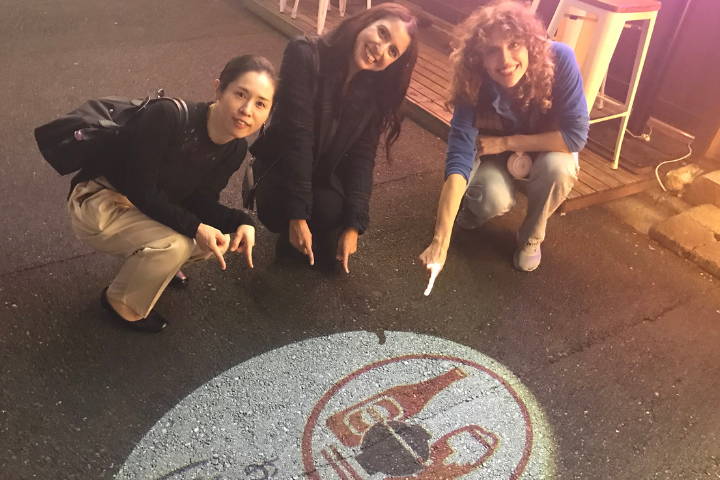 There are as many as 100,000 "Snack bars" throughout Japan. "Snack" does not mean crisps or sandwiches, but a place where you can enjoy drinks and Karaoke. Also, it offers a cozy atmosphere for visitors to enjoy communication among themselves and Mama who owns snack bars. "Snack " is the place where you can see the daily life of Japanese people.

◆3drinks at each place
◆Some Japanese snacks

◆Karaoke
◆Quizes and Mission to enjoy Japanese drinking culture
◆Guide in English
◆Strolling around the town

◆Photo and video
◆Secret present
Shimbashi, Shinjuku, Ningyo-cho, or Harajuku and so on.
(We will choose best two snack bars and announce you after booking)
◆2hour 20minutes
( 2 snack and strolling around the town)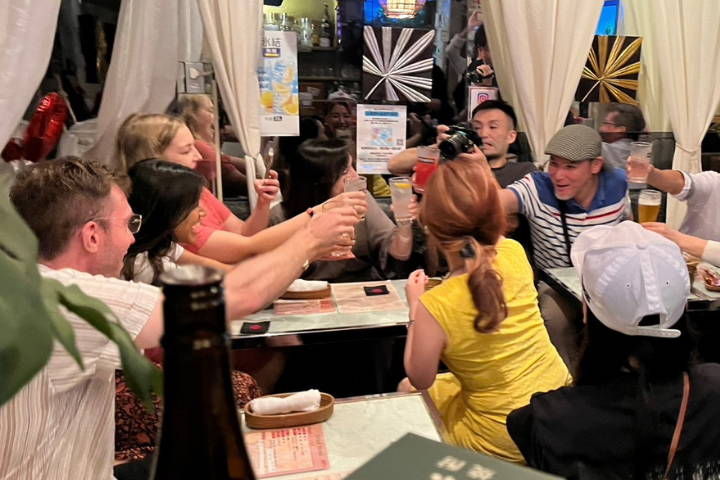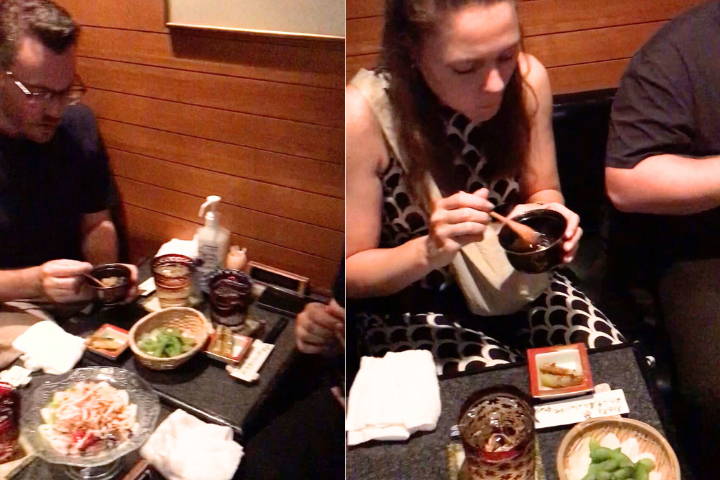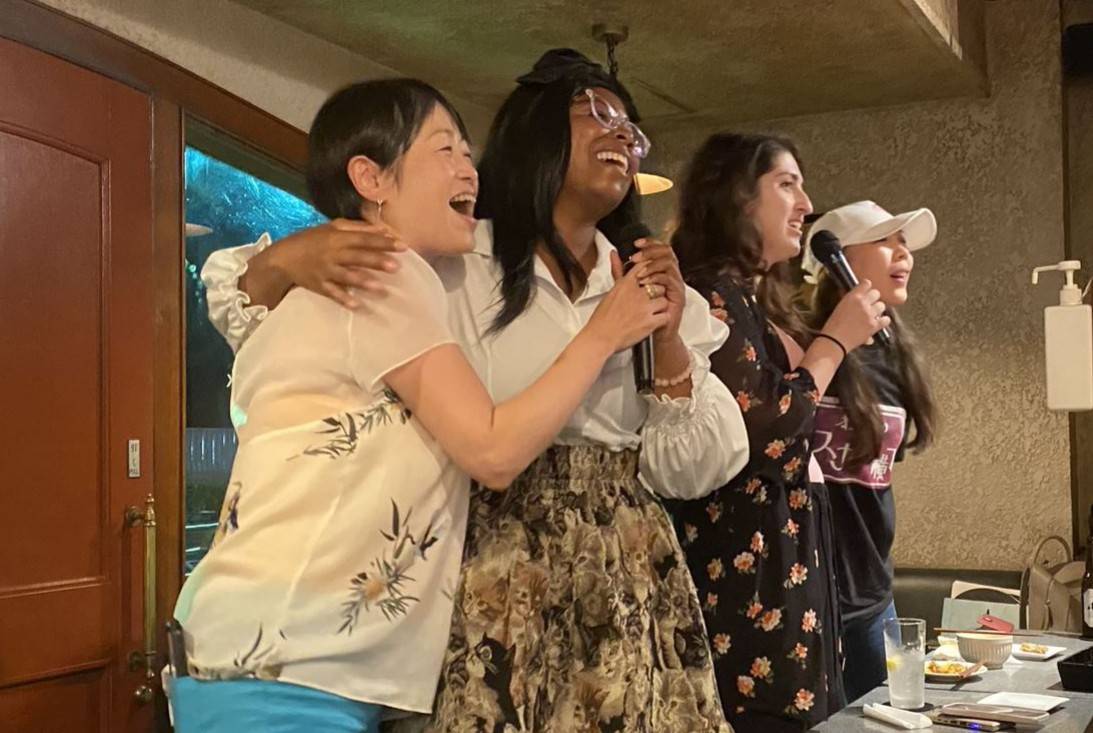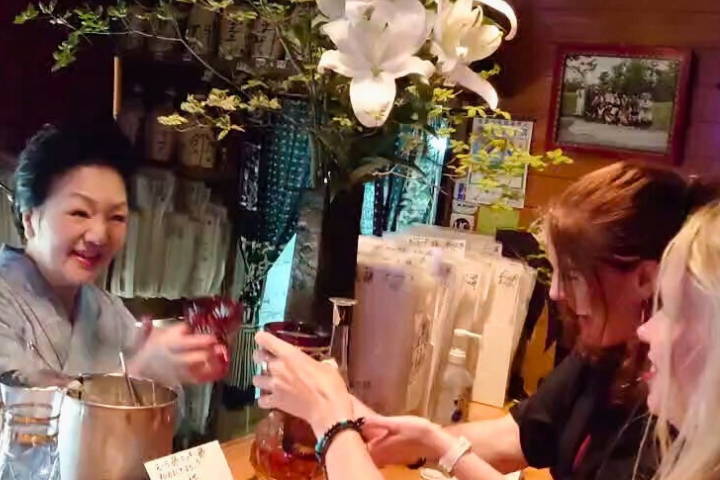 Japanese authentic culture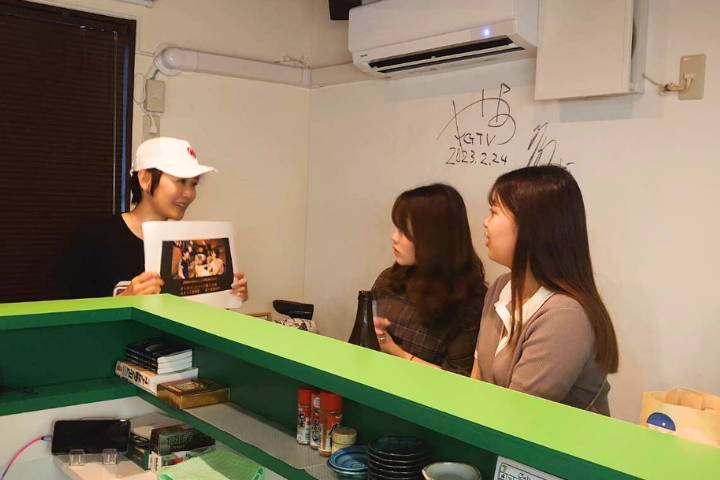 The tour experience was amazing. It was my first time visiting Japanese snack places, and it was truly fascinating. These snack bars have a rich history, and you can determine their age by observing details like the name's writing style and the colors they use. Moreover, there are certain etiquettes to follow when entering these places. The owners are welcoming and attentive, ensuring your comfort throughout the visit. Even the older patrons are incredibly humble and willingly share their knowledge about Japanese snack bar customs. Overall, it was a fantastic experience that I thoroughly enjoyed.
"Experience the real Japan"
I wasn't expecting to have as much fu as I did but I'm so glad I came! This is a great way to get outside of your comfort zone and experience, the world Japan with the locals.
I had a wonderful time as well and the experience is well cherished.
Thank you for being a great host.
As feedback, I believe I had mentioned to you, it would be apt to rename the "Snack Tour" to "Snack Meetup". "Snack Meetup" sounds more friendly. :)
I hope to participate in more "snack meetups" in the future as well.
"Japanese's Snack Bar Tour with Priceless Experience"
Being a foreigner, the first thing came to my mind about Snack Bar in Japan is only a place where you can buy and eat snack foods, but when I went there and experienced the tour yesterday with the assistance of super kind and friendly tour guides (owner) Ms. Mayu and her (assistant) Ms. Kuri..they enlightened us what Japanese's Snack Bar place is, what can you see and what you can expect when entering this kind of place. It's totally different of what I've thought. Every snack bar in Japan has its own designs and themes and depending on the business' longevity. It's a place where locals and foreigners gather after a long day of work, have fun and chill time, and also a place where you can meet and interact with the locals. I really enjoyed the fun and sugar-filled experience at (First Izakaya) "Heso",
(First snack) "spotlight" and (Second snack) "New Izumi". We spent 1 hour each bar but easily could have stayed for longer. They have a great range of snacks and drinks, retro music player, consoles where you can play old arcade games and karaoke. As I don't speak Japanese, and the staff do not speak English very well, we mostly communicated by the help of Ms. Kuri's (as a Japanese translator) too along with everyones polite and sweetest language gesture- SMILE.It's definitely a great experience and highly recommended. Looking forward to go back there again.
My My favourite thing I did in Tokyo
It was amazing!
Will definitely recommend it to anyone coming to Tokyo
Unforgettable, ultimate japan experience
I am a solo traveller and enjoy exploring new places on my own but when i saw the instagram Account about the snack tour, i got curious and booked it right away.
We were a group of 4 (mostly solo travellers) and the 2 guides, made it a perfect companions.
We drank, ate Snacks, which were served by the Mamas, sang karaoke with the regulars in the snack Bar.
We had so much fun, we went to another place all together after the tour and even booked a second tour all together for another area 2 days later 😁
A must do in Japan!! I can't believe we don't have it in other contries 🥲
No doubt it's absolutely fun!
We took part in this snack tour.
Then we totally enjoy drinking with everyone.
And also we can know how to drink in the snack.
Even Japanese people, it's not easy to go to snack, but through this experience, definitely we can change our mind.
I recommend you to join this tour!!
Thanx for this opportunity.
Kuri was our tour guide and she was so energetic and made the tour really enjoyable, she even sang a duet with me on the karaoke, which made us feel so welcome. The tour is also incredible well run, Kuri explained the research that goes into all the tours and there's so much thought that goes into hand selecting the bars to visit. It was an amazing memorable experience and definitely a highlight from our time in Japan!
The snack tour is a really fun way to experience bar culture in Japan. Its also a great way to meet other foreigners as well as Japanese locals. The hosts made this a fun experience and I would recommend this tour to anyone who plans on visiting Japan.
Highly recommended!
An awesome tour to immerse yourself in Tokyo life
This tour has you immetsed in deep Tokyo culture. Go to snackbars that you definitely won't find on your own. Highball drinking and great food to eat males for an unforgettable evening. zdon't forget the karaoke of course!
I would recommend anyone to give this tour a shot! :D
Explore Japan's Snack Culture - Would You Consider Covering Our Snack Tour?
We are pleased to introduce our unique tour, the "Snack Tour," offered by our company.
In a distinctive space that cannot be replicated elsewhere, we invite you to explore a fresh way of experiencing Japanese culture.
We would be delighted if you could consider covering this exciting endeavor!
Exclusive Tour Showcasing Japan's Unique Culture:
Experience a tour that celebrates Japan's distinctive drinking culture.
Unlike traditional bars, our tour emphasizes communication among guests and features karaoke as a highlight.
Depth of Culture:
Through the culture of snack bars that has persisted since the 1960s, you can delve into the local richness of Japan.
Global Attention:
Japanese snacks are garnering increasing international acclaim.
We invite you to capture the essence of this trend and consider featuring it in your coverage.
Invitation for Coverage:
We warmly invite you to join the tour in person and directly cover the unique snack culture.
Please feel free to reach out for further details.
We look forward to your participation in this special tour that allows you to experience Japanese daily life culture.
Your coverage from a unique perspective would be greatly appreciated. Feel free to contact us with any inquiries.
Cancellation policy and Terms of Use
【Cancellation policy】

We are unable to accommodate refunds for ticket payments based on your convenience. In the event of unavoidable cancellation due to inclement weather, disasters, or other circumstances, we will inform you and provide a refund if notified by 6:00 PM the day before. If the event is postponed due to unavoidable reasons such as severe weather or disasters, and you are unable to attend on the rescheduled date, we will issue a refund.
【Terms of Use】
1, Travel Insurance:
We recommend purchasing travel insurance to prepare for unexpected situations such as sudden illness or injury. Please ensure that you have the necessary insurance coverage by yourself.
2, Tour Schedule and Plan:
Changes may occur to the tour schedule or plan due to the operating status of the bar and snack. We will notify you in advance if there are any changes to the tour itinerary.
3, Late Arrival:
If you are late for the tour departure time due to personal reasons, we cannot wait as it may inconvenience other participants. If unforeseen circumstances such as transportation delays occur, please contact the emergency contact immediately.
4, Information on Meals and Allergies:
Please inform us in advance if you have any allergies. However, we cannot guarantee that we can accommodate all allergies, so please understand in advance.
5, Local Manners and Rules:
We will explain the local manners and rules on the day of the tour. Please participate in the tour with an understanding of the culture and customs.
6, Responsibility and Guarantee:
We cannot be held responsible for any loss, damage, or injury that may occur during the tour to your valuables or luggage.
7, Intentional Damage or Injury:
If you intentionally damage any property or cause injury, you will be held responsible for the cost.
8, Verbal Abuse and Sexual Harassment:
To ensure that all participants can enjoy the trip with peace of mind acts such as verbal abuse and sexual harassment are strictly prohibited on our tours. If such acts are discovered, we will handle them strictly and you may be asked to leave the tour. Please note that any additional expenses or cancellation fees resulting from leaving the tour will be at your own expense.
9,COVID-19 Measures:
Some bars and snacks may require wearing masks, taking temperature, and disinfecting hands. Please follow the guidelines of each store.